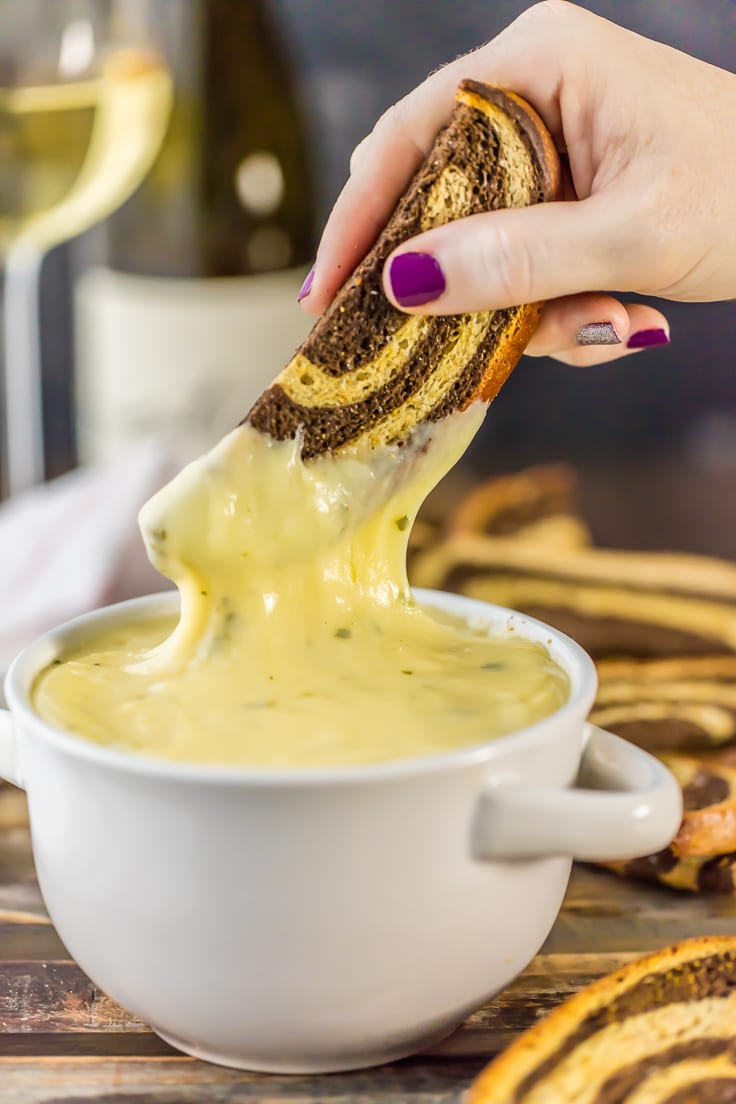 INGREDIENTS
12 ounces shredded or cubed gouda cheese
4 ounces shredded or cubed swiss cheese
2 cloves garlic, minced
1 cup entwine Wines Chardonnay
1/4 cup cornstarch
2 tablespoons fresh basil, finely chopped
Sea salt and black pepper to taste
1 tablespoon cooking Sherry
INSTRUCTIONS
In a small saucepan, saute the garlic over medium heat until translucent and fragrant, about 2 minutes.
Add the white wine and stir to combine.
Add in the cornstarch, both cheeses, salt and pepper to taste, and cooking Sherry. Use a whisk to stir and combine fully as the cheese melts. Stir continuously to make sure you don't burn the cheese.
Stir in the basil. If the fondue is too thick, add a bit more wine. If too thin, add a bit more cheese.
Remove from heat and serve immediately. Use crostini, bread cubes, apples, veggies, or chips as dippers.
Enjoy!
By: Becky Hardin
(Grabbed from: https://www.thecookierookie.com/easy-white-wine-fondue/)