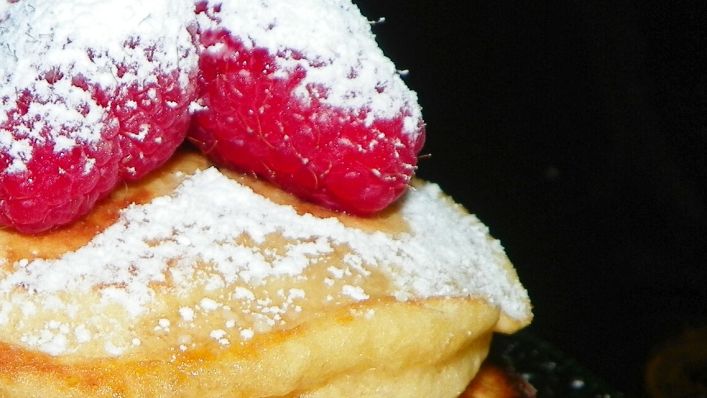 INGREDIENTS
DIRECTIONS
Whisk butter, sugar, salt and egg in medium bowl. Whisk in milk and Irish cream liqueur until combined.
Add flour and baking powder to the bowl, then stir until just about smooth. (Batter will still have some lumps, do not over mix.).
In a large non-stick skillet over medium-low heat, heat 1 tablespoon butter. Drop as many 1/4-cup portions into the skillet as will fit without crowding, then gently spread out into a disc shape. When bubbles appear on the surface, flip the pancakes over and continue to cook until done, about 1-2 minutes more.
Repeat with remaining batter.
Serve warm with butter and syrup.
By: Kate L.
(Grabbed from: https://www.geniuskitchen.com/recipe/baileys-irish-cream-pancakes-514211)