Why grill plain-old steak for Father's Day when you can braise beef and other meats in beer? If there's one thing that dads seem to love, universally, it's meat. Following closely in second place would be beer (or maybe beer comes first if he's a vegetarian or other type of meat abstainer). So a lager-filled barbecue is a no-brainer for the ideal (if obvious) Father's Day celebration. But if Dad isn't aware of the magically transformative powers of beer in cooking, you just might knock his socks off by braising some meats in his favourite brew.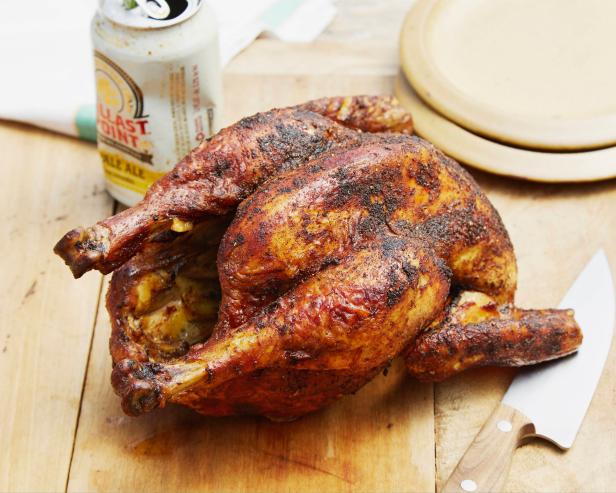 Matt Armendariz, 2014, Television Food Network, G.P. All Rights Reserved
Beer can chicken is the sort of classic you might not think to serve when Dad's got steak on the brain. But trust that he won't be disappointed by the incredibly moist, crackly-skinned chicken that results from this silly-looking yet effective cooking technique.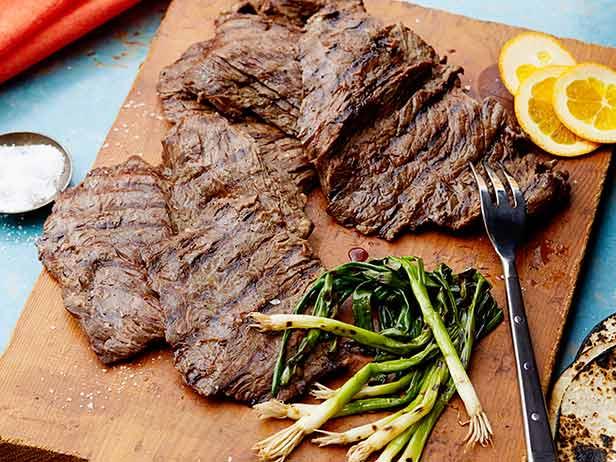 If it's steak he's after, don't worry — beef benefits greatly from a soak in some suds. Marcela's recipe calls for skirt steak to be marinated with oranges, onion, garlic, light-coloured beer and soy sauce for at least an hour (or up to overnight). The combination of recommended lager and citrus slices adds brightness to contrast with the richness of the meat and the tang of the soy sauce.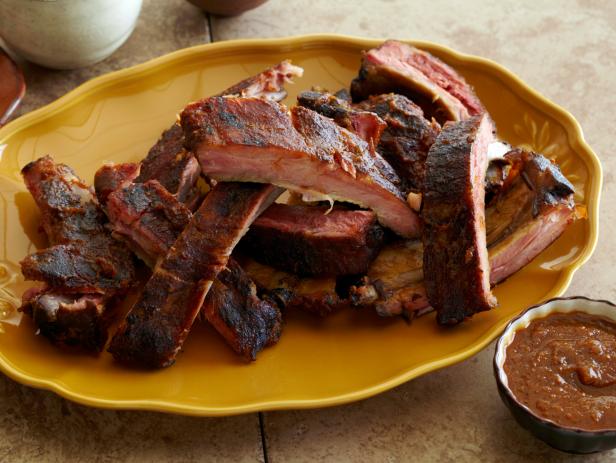 These ribs are poached in a mixture of chicken stock, beer and bay leaves to infuse them with moisture and deep flavour before they're smoked for two hours. A complex spicy-sweet sauce with three types of chiles complements the smoky, savoury meat.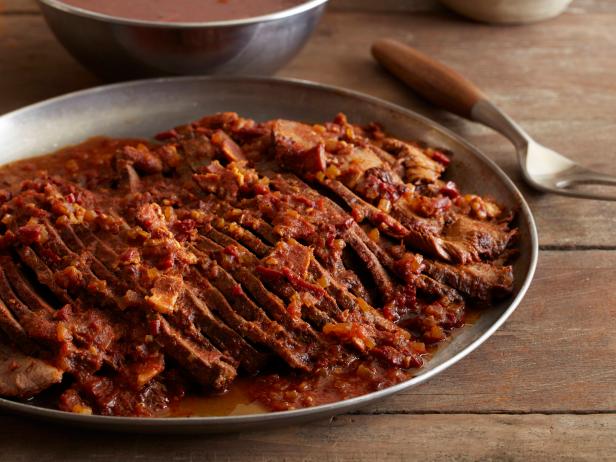 Brisket is the perfect meat for barbecuing, as it requires (and greatly benefits from) low-and-slow cooking. In the almost four hours that the beef cooks on the grill, the rich sauce of tomato puree, beer, vinegar, sugar and mustard infuses the meat with sweet, tangy flavour while helping to tenderize it.