These next-level pumpkin ideas put the "trick" in trick-or-treat.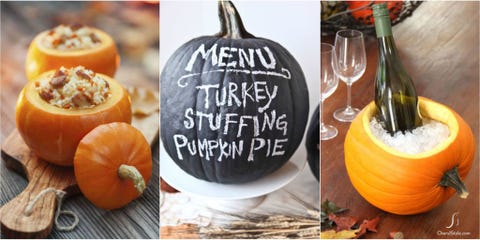 When it comes to throwing a spooktacular Halloween bash, we take decorating and preparing the perfect menu very seriously. Whether this is your first time playing hostess, or you're looking for new ways to impress your guests this year, these pumpkin hacks will take your party to the next level.
1. 
Create a Serving Bowl For Punch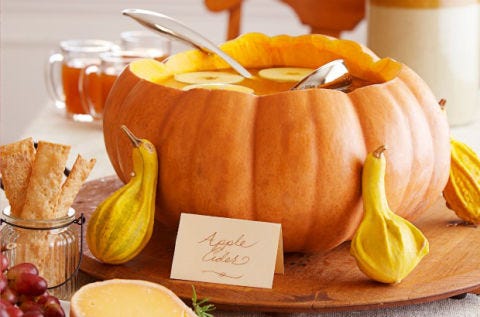 Skip the punch bowl and pour apple cider inside a pumpkin instead. Not only does this idea look adorable, the pumpkin flavor will infuse your drink with tasty fall goodness, too.
2. 
Serve Food in Pumpkin Dishes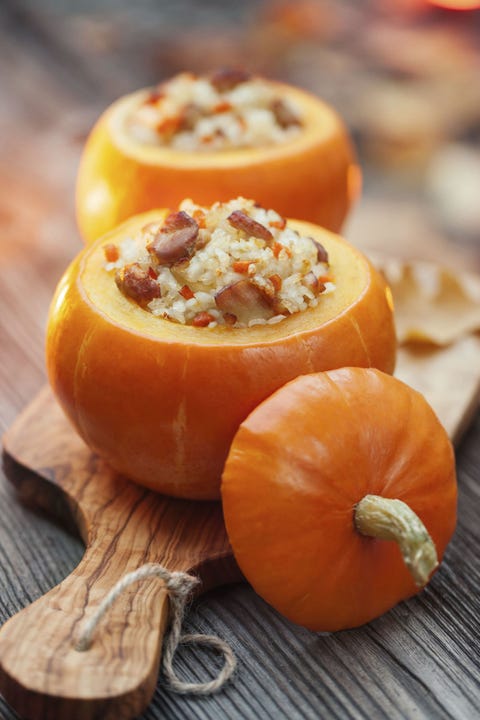 Stuff your pumpkins—and your guests—with this clever recipe that's as adorable as it is delicious.
Get the recipe from Delish.
3. 
Cook a Whole Pumpkin to Make Puree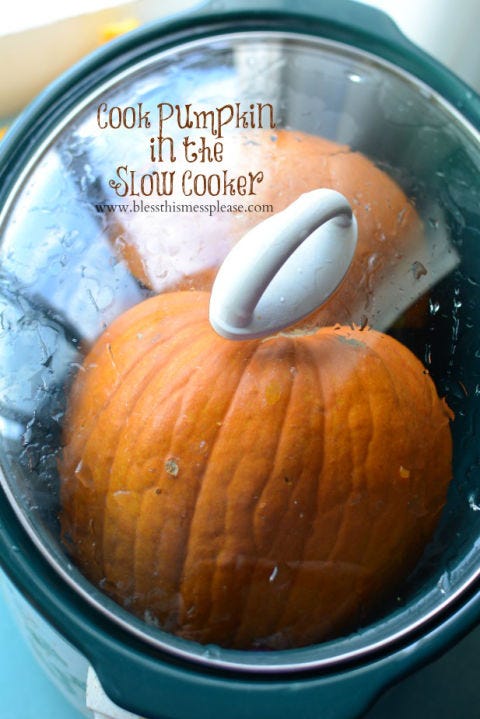 COURTESY OF BLESS THIS MESS
Instead of buying canned pumpkin at the supermarket, put a whole pumpkin in your slow cooker to create your own puree. Your guests will be impressed at how fresh your sweet and savory pumpkin recipes taste.
Get the recipe from Bless This Mess.
4. 
Easily Peel Pumpkins for Cooking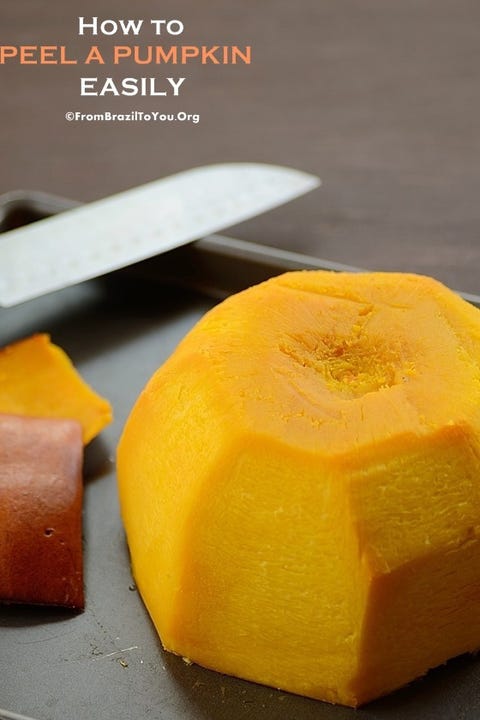 COURTESY OF FROM BRAZIL TO YOU
Cooking a pumpkin first will make peeling off the skin easier and faster. This method ensures no pumpkin-y goodness goes to waste, as often happens when you use a knife to cut off the rind.
Get the recipe from From Brazil to You.
5. 
Freeze Pumpkin for Later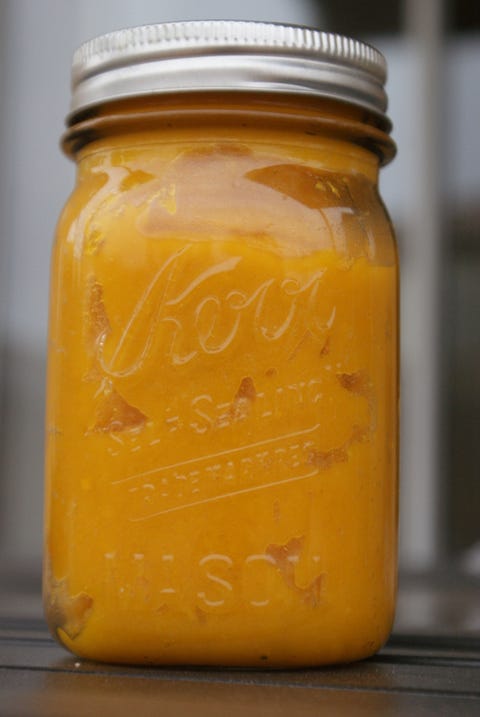 COURTESY OF CLEVER PINK PIRATE
When you're cooking for a large group, you're bound to have leftover scraps from recipes. Save puree for later by freezing it in bags or containers.
Get the recipe from Clever Pink Pirate.
6. 
Turn a Pumpkin into a Keg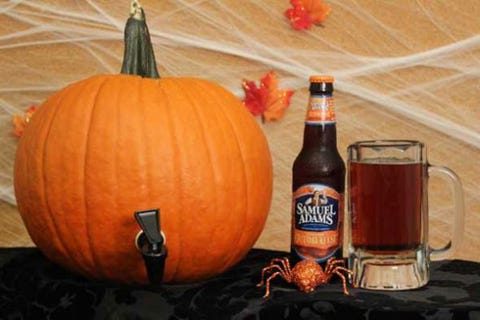 Create a festive beverage dispenser by attaching a spigot to a pumpkin. Fill it with pumpkin ale or the fall-themed cocktail of your choice.
7. 
Cool Beverages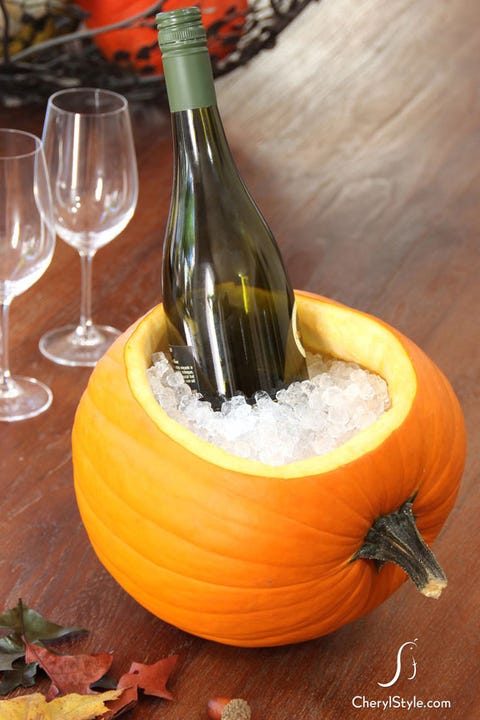 COURTESY OF EVERYDAY DISHES
Fill a scooped out pumpkin with ice for the perfect place to cool beverages at your next party. For the best results, look for a pumpkin that can lay flat on its side.
Get the tutorial from Everyday Dishes.
8. 
Turn a Pumpkin into Your Party Menu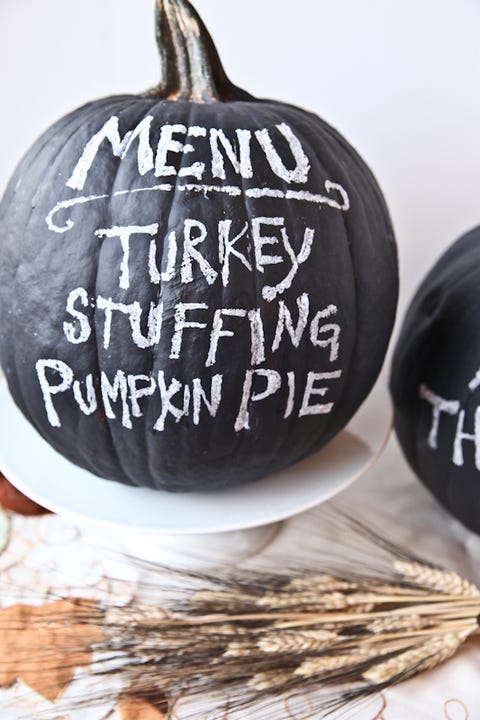 COURTESY OF BETTER RECIPES
Cover a pumpkin in chalkboard paint for the perfect spot to display the evening's menu. Last minute changes? No problem—the words will be easily changeable.
Get the tutorial from Better Recipes.
9. 
Make a Serving Bowl for Dip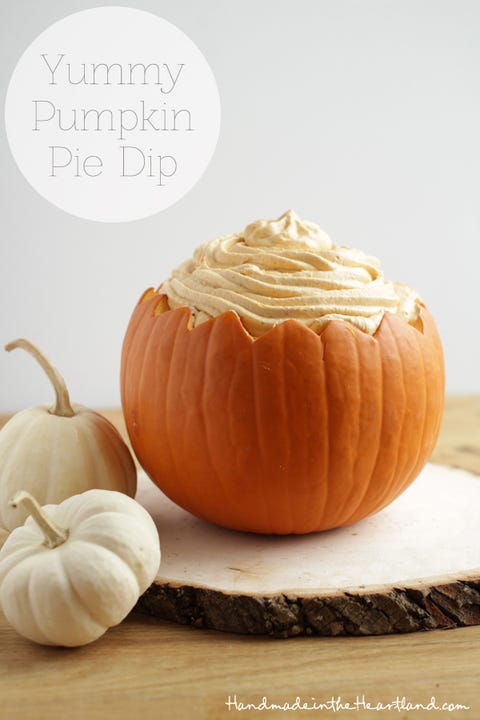 COURTESY OF HANDMADE IN THE HEARTLAND
By: Rebecca Shinners